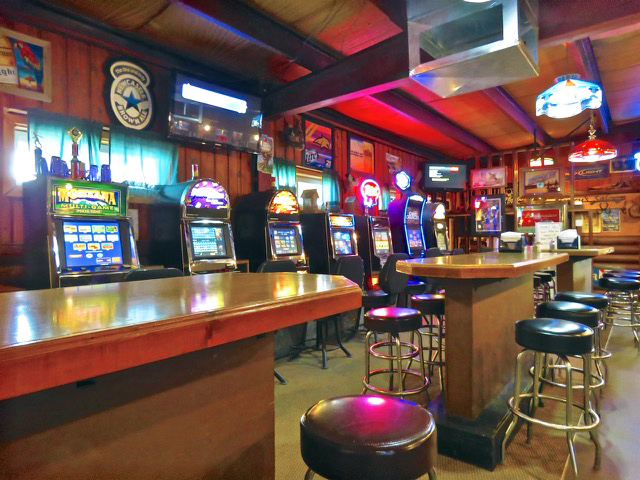 Nothing is quite so therapeutic as a good meal and something refreshing to wash it all down. Whether you've just finished a round of golf, need to get out of the RV for a few hours, or simply want to making something fun out of your Friday night in Fortine, MT, Jerry's Bar & Restaurant at Meadow Creek Golf Course in Fortine, MT has the food and spirits you need to make a good time great.
Time for the 9th hole? Visit the bar and have a drink on us…
Our golf course in Fortine, MT boasts a full-service bar that features both draft and bottled beer, including domestic and local names like Coors Light and Pabst Blue Ribbon as well as all your favorite spirits. Plus, we're also a complete liquor store so take-out alcohol is also available should you want to take your drinks elsewhere. Share a round with friends; and if you're feeling lucky, try your hand with our gambling machines, pool tables, and dart boards to keep the fun going!
We do have an ATM on site! Please note that we also have dry spots throughout the establishment for those with children.
…then chow down in our full-sized restaurant!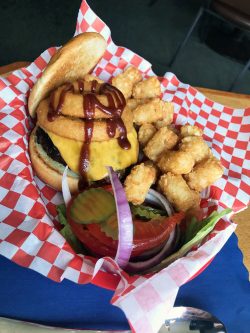 And what's a drink without a more substantial snack to go with it? The already-extensive menu of our restaurant is expanding to include even more tasty options that will appeal to all comers. Jerry's Bar and Restaurant serves weekly specials and weekend breakfasts (Saturdays and Sundays, from 9 am to 2 pm, alongside such treats as:
A smorgasbord of appetizers, including egg rolls, nachos, onion rings, fries, and wings.
Sandwiches of all kinds, including grilled chicken, black bean, grilled cheese, and bacon cheeseburgers.
Steaks in either 8-oz sirloin or 16-oz ribeye and BBQ ribs.
Seafood like shrimp and cod.
A selection of rich desserts that includes brownie sundae.
A family-friendly menu and dining are also available!
For good food, good drinks, and a one-of-a-kind atmosphere that only Fortine, MT can provide, give us a call at (406) 882-4474! There's something for everyone to enjoy.