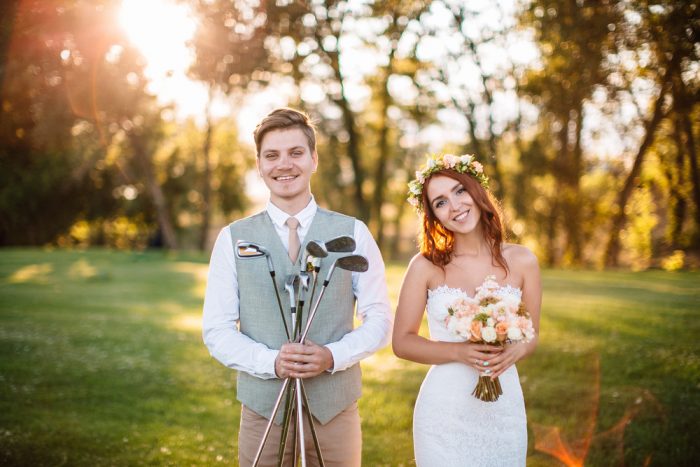 Now that you've found each other and you're engaged, you may have your dream dress and his friends might already be planning the bachelor party, but what about the perfect wedding venue? You don't get married every day. That's why you need to find a wedding venue that will help you remember this day for the rest of your lives!
At Jerry's Bar & Restaurant at Meadow Creek Golf Course, we strive to help you have the wedding of your dreams whether you're having a small, intimate affair, or a large outdoor even on our golf course, filled with all your friends, family, and everyone you've ever known in your life in attendance! We know that planning a wedding is hard, with plenty of details to consider before making a choice, including size and ideal occupancy, availability, pricing and what's included in your wedding venue choice and we want to make the process simple.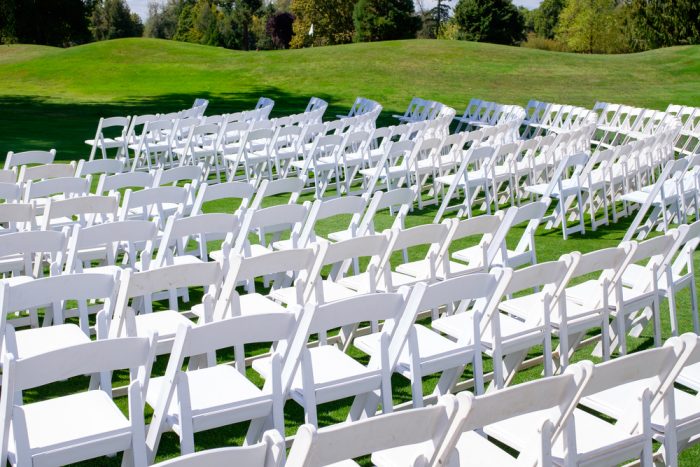 Everything You Need for Your Perfect Wedding in One Place
Our wedding and event room is 50 by 60 feet and includes a stage ideal for your DJ, wedding band or main table for the bride and groom and your families. Plus the space can be completely customized for your event and you have the options to bring your own equipment and supplies, rent ours for the day, or use any combination of the two.
We loan out folding chairs and tables to make the setup and take-down easier, and offer additional cross-availability through our other venues: catering can be set up through our restaurant, and wedding ceremonies can be conducted on our golf course if desired. And with so much in reach, why not take advantage of everything that Jerry's has to offer? Play a few holes, shoot some pool, or have some fun in our bar, and liven up your party from beginning to end.
Call us today for more information on everything we can do to help ensure you have the perfect wedding and get your reservation set.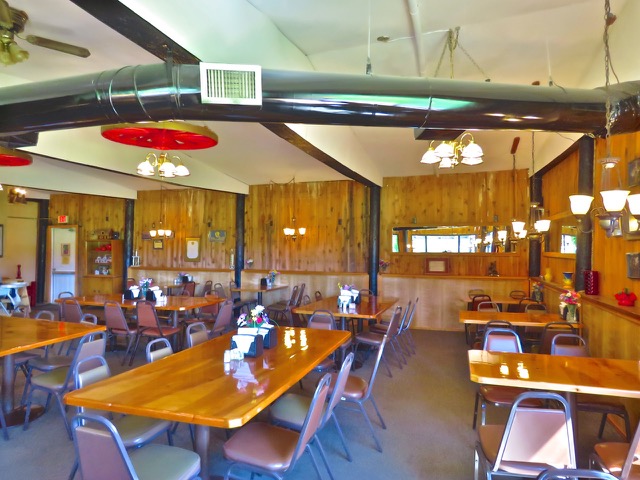 Not getting married but looking to host another event or large party?
Our wedding and event venue at our Fortine, MT golf course, is perfect for meetings, conferences, anniversary parties, birthday parties, office parties, and more! Use our stage for speakers or presentations and have our restaurant cater your event.
For your next round of Fortine festivities, give Jerry's Bar & Restaurant at Meadow Creek Golf Course a call at (406) 882-4474. Make our space yours!