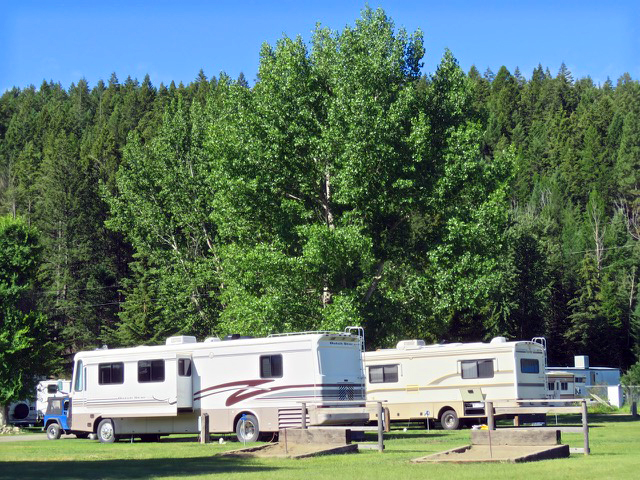 Jerry's Bar & Restaurant at Meadow Creek Golf Course welcomes RV travelers looking for a space to pull in and hook up. Our RV park in Fortine, MT has 12 spots with full hook-up lines and sites for septic dumping, and we welcome travelers looking for a safe, convenient, accessible place to pull off the road for a few days.
With affordable rates and plenty of amenities, you're guaranteed to enjoy your time with us.
Rates
We offer convenient nightly rates, as well as weekly and monthly rates for guests who plan on parking with us for any length of time. Our RV parking rates are some of the most affordable in the area and, with all the amenities we offer, you're sure to get great value. Don't forget, all RV park guests receive a 10% discount at both the golf course and restaurant!
$40/night
$250/week
$650/month – Winter
$900/month – Summer
Plenty to do and See
If you're traveling through Fortine, MT, you already know how scenic this area is and all of the opportunities for adventure that surround this region. Whether you're exploring Kootenai National Forest or traveling to the Great White North, we give you plenty of reasons to pull off the road and rest a spell with us.
Enjoy nearby horseshoe pits, a liquor store and an indoor common area with gambling, pool tables, and darts. Our restaurant also serves up a full menu of fresh food and delicious options guaranteed to leave you feeling full. If you're a golfer, rent some clubs and tee off for a round—our course is just challenging enough to make you earn par!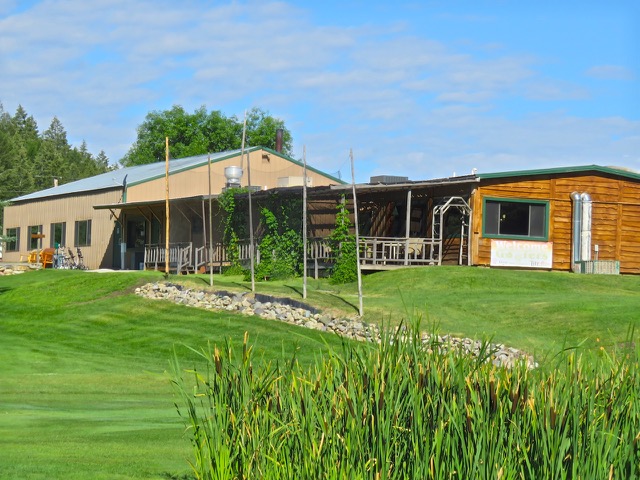 Affordable RV Parking
Jerry's Bar & Restaurant at Meadow Creek Golf Course welcomes RV travelers who want to kick back, relax and rejuvenate before the get back to their journey. Call ahead at (406) 882-4474 to reserve your space and we'll make sure it's ready for you when you arrive. We offer check-in between 8:30am and 11:00pm.